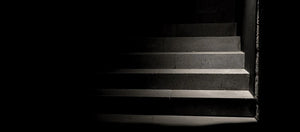 Stay connected, stay safe during load-shedding.
Do you feel alone, isolated and vulnerable during load-shedding? When your entire suburb is plunged into darkness, it is quite normal to feel anxious and even fearful. Here are a few tips to help you take control of your environment, stay connected and feel safer during load-shedding.
Your most important consideration should be ensuring that your security systems are operational and remain operational throughout the power outage. Make sure your gate motor works when the power is out, so you're not stuck outside or inside your property. If you have outdoor security lights and/or security beams, do they work during load-shedding? Investing in a small
UPS Inverter
backup power solution is an excellent option to keep your essential equipment powered up during load-shedding. Inverters are quiet, reliable and simple to use, unlike generators which are noisy and ideally need to be outside for cooling and exhaust fumes. Small plug-and-play inverters for your home or office are available from 150W to 1500W, providing enough backup power for your essential items for a few hours.
Stay connected to family, friends and neighbours. Make sure your telehone, internet connection and mobile phones remain on during load-shedding. If you are in a remote area, it may be advisable to stay connected with neighbours via two-way radio, in case the mobile network or internet service goes down. Make sure you have a few reliable contacts on speed dial in the event of an emergency.
For night-time load-shedding, make sure you have
rechargeable LED lights
and/or flashlights. Invest in rechargeable light bulbs or emergency lighting so you are not caught unawares in the event of an uplanned outage. Rechargeable solar lighting with motion sensors for your yard is an excellent option as you don't need to run cabling to install them.
Lock security gates and doors during load-shedding, especially at night, as this will buy you some time in the event of an intruder trying to gain access. If you have dogs, it is good to keep them inside with you during load-shedding. Make sure your alarm system is armed and outdoor sensors/beams are active. If you don't have an alarm system, consider investing in an affordable standalone
wireless alarm system
to alert you of any activity outside during load-shedding or while you are asleep.
Make sure you and your family have an action plan and make sure everyone knows what to do. Try to avoid being caught unprepared and needing to go out during load-shedding, especially at night. Make sure everyone knows where the emergency lighting is kept and that they are recharged after every use. If you have security cameras installed, have the monitor on or connected to your TV so you can see what is going on outside.
Taking a positive, proactive approach to dealing with load-shedding reduces the psychological impact it has on you and your family. Turn load-shedding into an opportunity to pull together and be prepared for any eventuality. Make it a learning adventure for small children by putting them in charge of flashlights for example. Teenagers can take on additional responsibilities such as ensuring the security gates are locked. Being organised and feeling in control will help your entire household take load-shedding and power outages in their stride.
---